Sangiovese is the king of Tuscan red wines and represents the essence of the territory from which it comes. This wine is produced with high-quality grapes cultivated in the hills of Tuscany and has a long and illustrious history dating back to the Middle Ages. Its intense red color is accompanied by a strong aroma of cherry, plum, and spices, with light notes of vanilla. On the palate, it is fresh and fruity, with soft tannins and a persistent and pleasant aftertaste. Sangiovese is a versatile wine that pairs perfectly with Italian dishes such as pasta with meat sauce, lasagna, and Florentine steak. It is an ideal wine for celebrating special occasions or for accompanying a casual dinner with friends. Choose our Sangiovese and it will provide unforgettable moments of taste, inviting you to discover the beauty and complexity of the Tuscan territory with every sip.
First year of production: 1998
Production area: Montenero d'Orcia
Training system: Spurred cordon
Plantation density: 4,700 vines/Ha
Average vineyard altitude: 200 meters above sea level
Soil: Clay tendency with presence of gravel
Grape variety: 100% Sangiovese
Harvest: Manual collection in crates
Harvest period: Sangiovese starting in October
Vinification: Fermentation on the skins for 12-15 days in stainless steel tanks at controlled temperature
Aging: 24 months in 20 HL oak barrels
Minimum 6 months in bottle
Average annual production: 6,000 bottles
Alcohol content: 14.5% vol.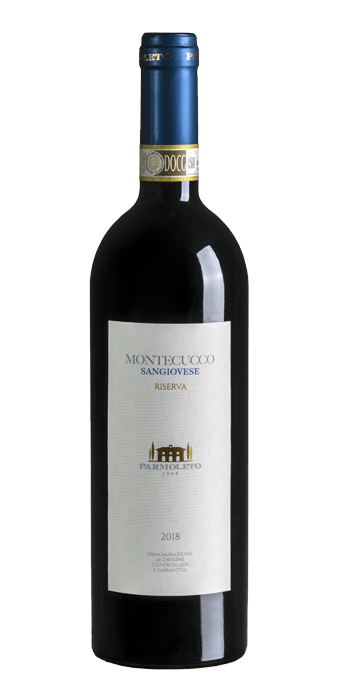 It will be a great pleasure to welcome you to our company and tell you our story, letting you discover our vineyards and cellar, walking among the barrels where the wine silently matures.
Contact us to book a room, to schedule a visit, or to place an order.